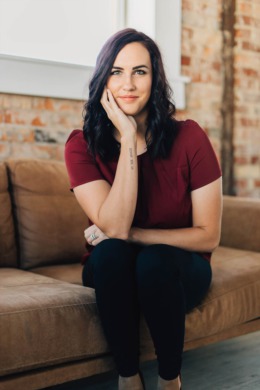 Hello my fellow Utahns! I have lived in Utah nearly my entire life except for a few years where I lived in Maryland with my husband.
I met my amazing husband who was in the Marine Corps and was stationed at The Walter Reed National Military Medical Center in Bethesda, Maryland. He was part of the Marine Corps Wounded Warrior Battalion there, and was receiving medical care for an injury he sustained during a combat deployment in Afghanistan in 2009. I moved to Maryland to be with him while he finished up the last of his 20-plus surgeries to reconstruct his leg. I was able to be with him and support him during his healing process and while transitioning out of the Marines into the civilian world. Being only 10 minutes away from Washington, D.C. I was able to get the full experience of city living in our one-bedroom apartment.
I am grateful for my time spent there and the good memories we made together, however I longed to come back home to Utah.
We moved back to Utah in 2013, where we bought our first home together. We now have two children who are the highlight of our lives. They make us laugh and love more than we ever thought possible. We love raising our family here in Utah.
All in all, since we've been together, we have rented several places, owned two homes, purchased land, and are now in the process of building our mountain dream home.
So, from the city life to Utah mountain living, I have experienced both ends of the real estate spectrum. I genuinely enjoy looking for homes and learning about new places. It excites me and has given me the drive to become a realtor.
I am excited to start this new journey with Besst Realty Group so I can help others find a home they will love and cherish, and make new memories that will last a lifetime.